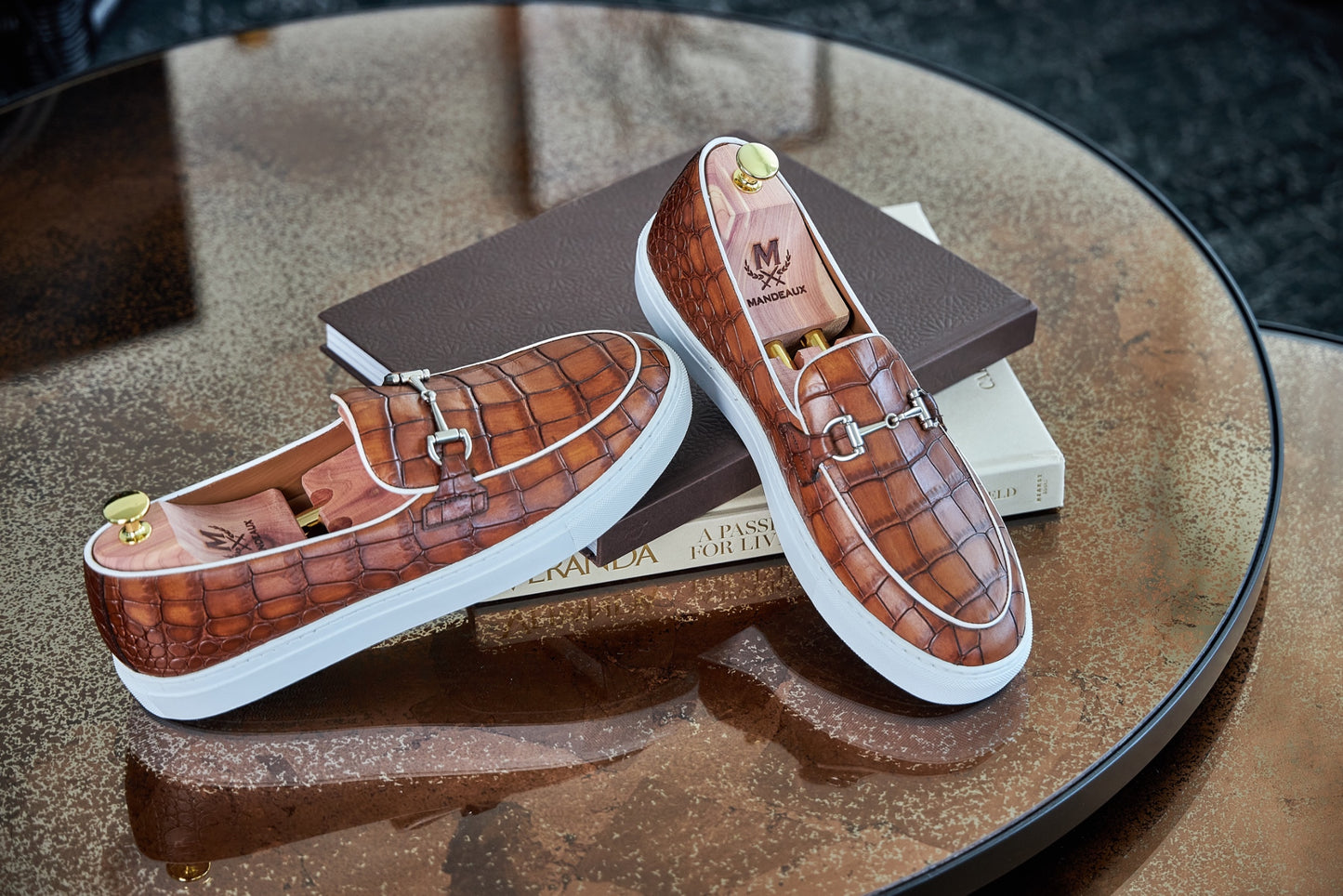 At Mandeaux, we're constantly striving to improve. We take the quality and comfortability of our shoes very seriously. With that in mind, we've made a few significant changes.
Take a look:
We've re-engineered the shoe last, so the volumes are lower, and the lines are sleeker. These changes make the shoes much more comfortable and pleasant to wear. Of course, the shoes will look the same from the outside, but we chose the new internal components to ensure your feet are happy.
Speaking of the internal components, we swapped out the sturdier stiffeners for more flexible ones to improve comfortability. Unfortunately, if you purchased our casual shoes before June 2022, you haven't yet experienced this fantastic upgrade.
What's a stiffener? Stiffeners are used in the front and back of shoes to preserve the original appearance and shape of the shoe. Our new stiffeners are lighter and more flexible, so they bend much more freely.
We replaced the insoles as well! When we redesigned the shoe last, it made it possible to add more padding to the interior of the shoes. In addition, the insole is now a little thicker and softer, so you have more cushion for your feet.
Let's talk about the interior lining of the shoes. After testing many options, we went with a soft calf lining that's smooth and pliable, adding to the shoe's flexibility.
Last but not least, we reduced the thickness of our Nappa and crust leathers, so they're softer and more pliable. If you've purchased our casual shoes in the past, text your first and last name to (833) 693-2528. Once we verify you've purchased a pair of Mandeaux® luxury casual shoes, we'll send you your exclusive $40 OFF discount code to try the upgrades for yourself!
Remember, at Mandeaux, we take care of our family.