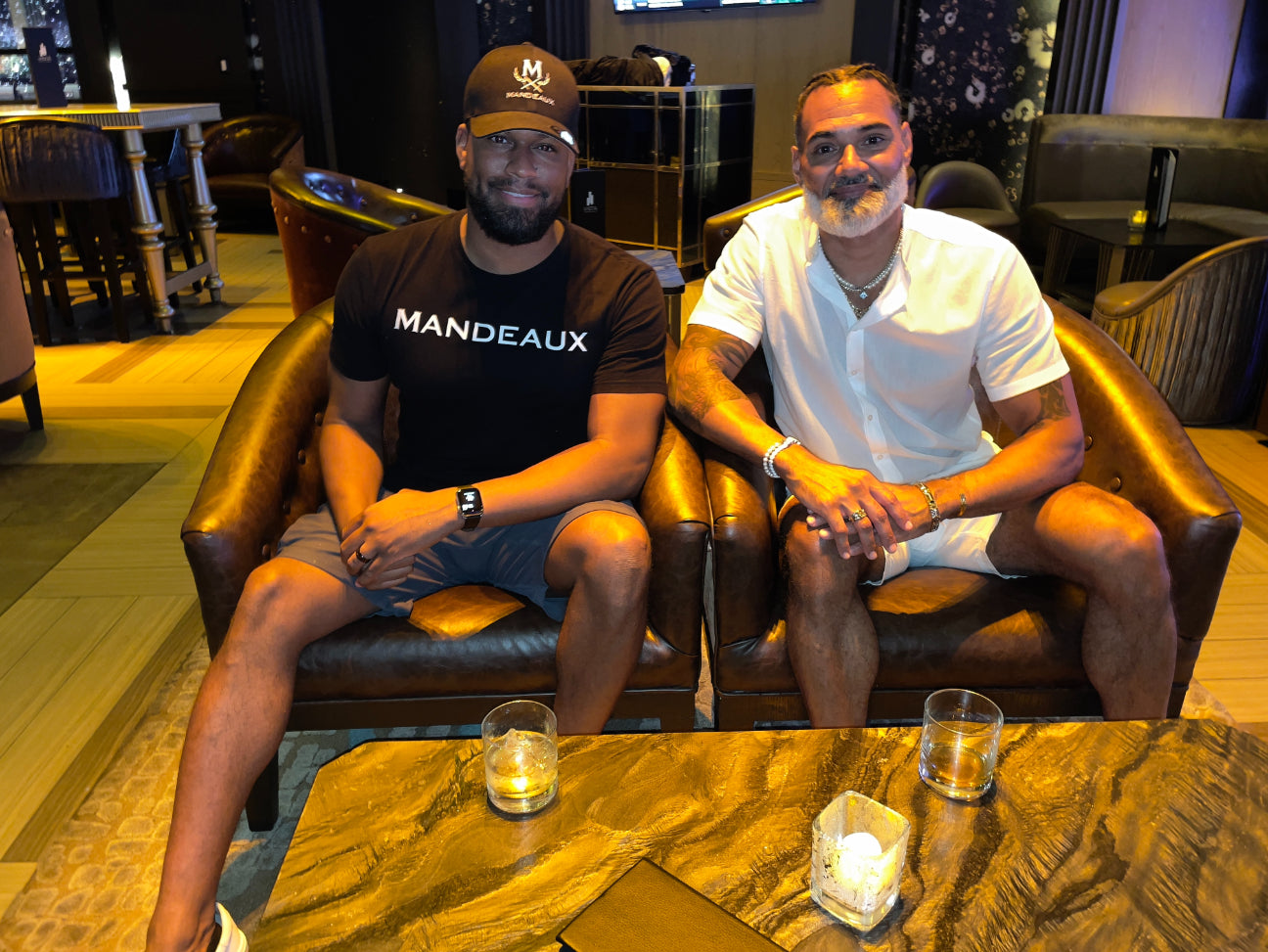 At this point, many people have heard of Laureano. If you haven't heard of him, you've most likely seen him in a Tik Tok video or Instagram reel. He's a handsome mature gentleman with black hair and a uniquely white beard that is unmistakable. This article is somewhat delayed because Mandeaux and Laureano partnered back in March 2022 for a new campaign.
The campaign highlighted our newly released croc-embossed leather Belgian sneaker called the Julian and the perfect dress shoe for a formal event - the Laureano. The content we released on social media amassed hundreds of thousands of views and significantly increased awareness for Laureano and Mandeaux.
Laureano has had wild success with his video content. Almost every video reaches 20k views, and many are well over 50k views. His most watched videos are in the millions of views! It was no surprise that when Mandeaux Founder, Aaron Sharp, found out who Laureano was, he had to reach out to him.
We asked Mr. Sharp what drew him to Laureano, and he said, "As a former professional model, I know exactly what it takes to be successful, and he has It. Aside from his physical appearance, Laureano is a genuine person. Most of all, he's very humble. For someone to reach the heights he has in such a short time, it can be quite easy to let arrogance creep in or to allow your values or morals to be bent or even broken. I saw none of that in Laureano. He's hungry and humble and has amazing potential that extends far beyond the social media space."
While Laureano will be 48 years old soon, he's just starting. While chasing his dreams, he's also inspiring others to pursue theirs. He's an excellent example of how we all run our own race and have our own story to tell. You can go about your day waiting for things to happen to you, or you can strategize and execute a plan to go after the things you want.
That's who Mandeaux is for. We're a community of go-getters who aren't satisfied with mediocrity and enjoy true quality with no shortcuts. Good things indeed come to those that wait. 
We're looking forward to a long partnership with Laureano. We're sure you'll see a lot of him in the future!
Make Sure To Check Them Out...
If you're a Laureano fan, visit www.laureanoramos.com (launching soon) and subscribe so you don't miss any important news!
Laureano's Instagram - @lrj74_pr
Laureano's Tik Tok - @laureano_r