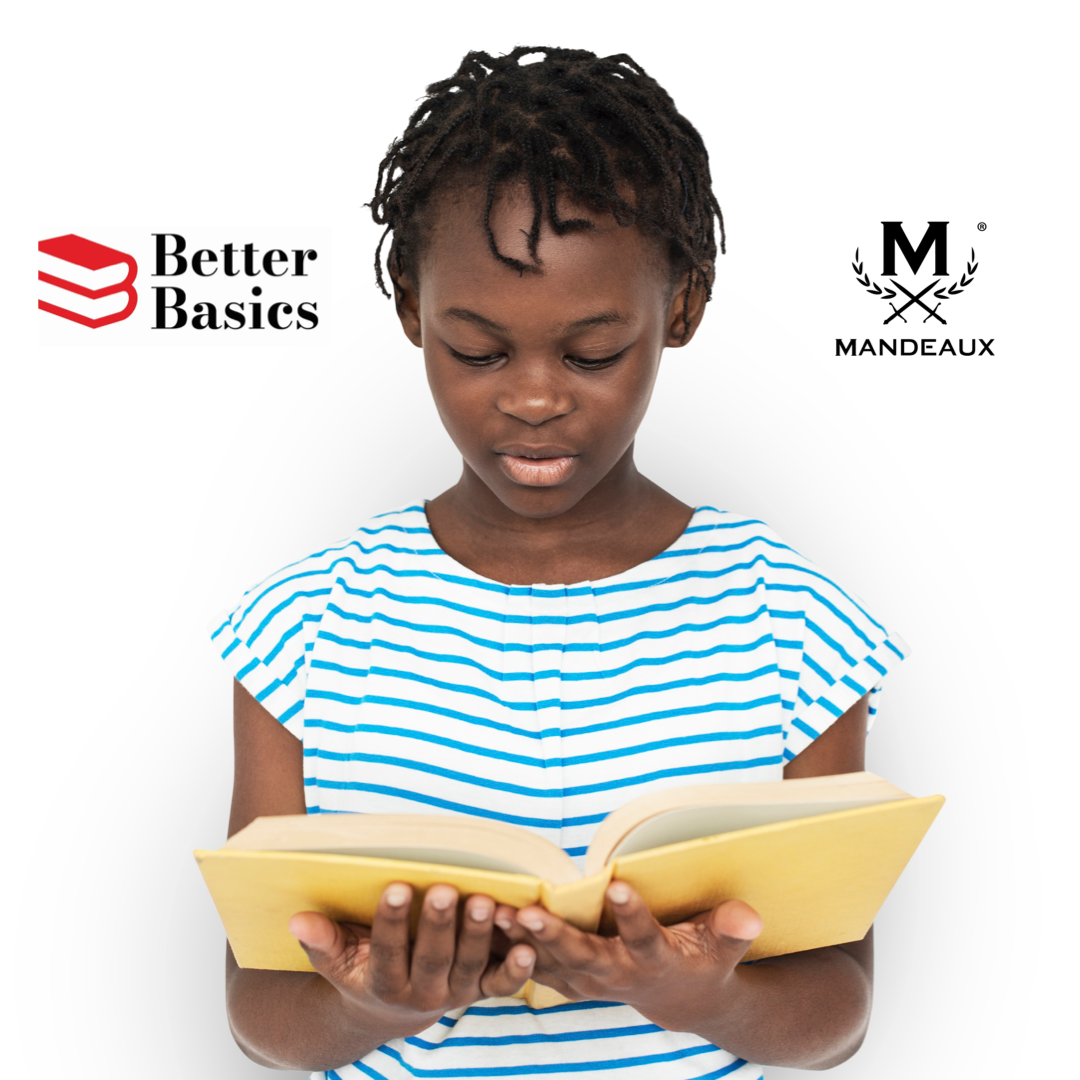 From it's inception, Mandeaux has been a champion for helping those in need. For our first year, the majority of our donations from shoe sales went to helping feed the hungry through a partnership with Living Through Giving which runs #HashtagLunchbag.
This year we wanted to make an impact on child literacy. While we are still very much a small family owned business. We strongly believe that micro actions lead to macro impact. We searched all over to find a reputable charity partner and discovered Better Basics. Better Basics works to eradicate illiteracy in Central Alabama.
In 2020-2021 Better Basics served nearly 9,000 children and gave away almost 32,000 books!
While 100% of the donated amount goes to the charitable organization when a pair of shoes is bought via Mandeaux.com, you are always more than welcome to donate to the organization directly. 
To donate to Better Basics directly, click here.
To learn more about Better Basics and how you can help, please visit www.betterbasics.org