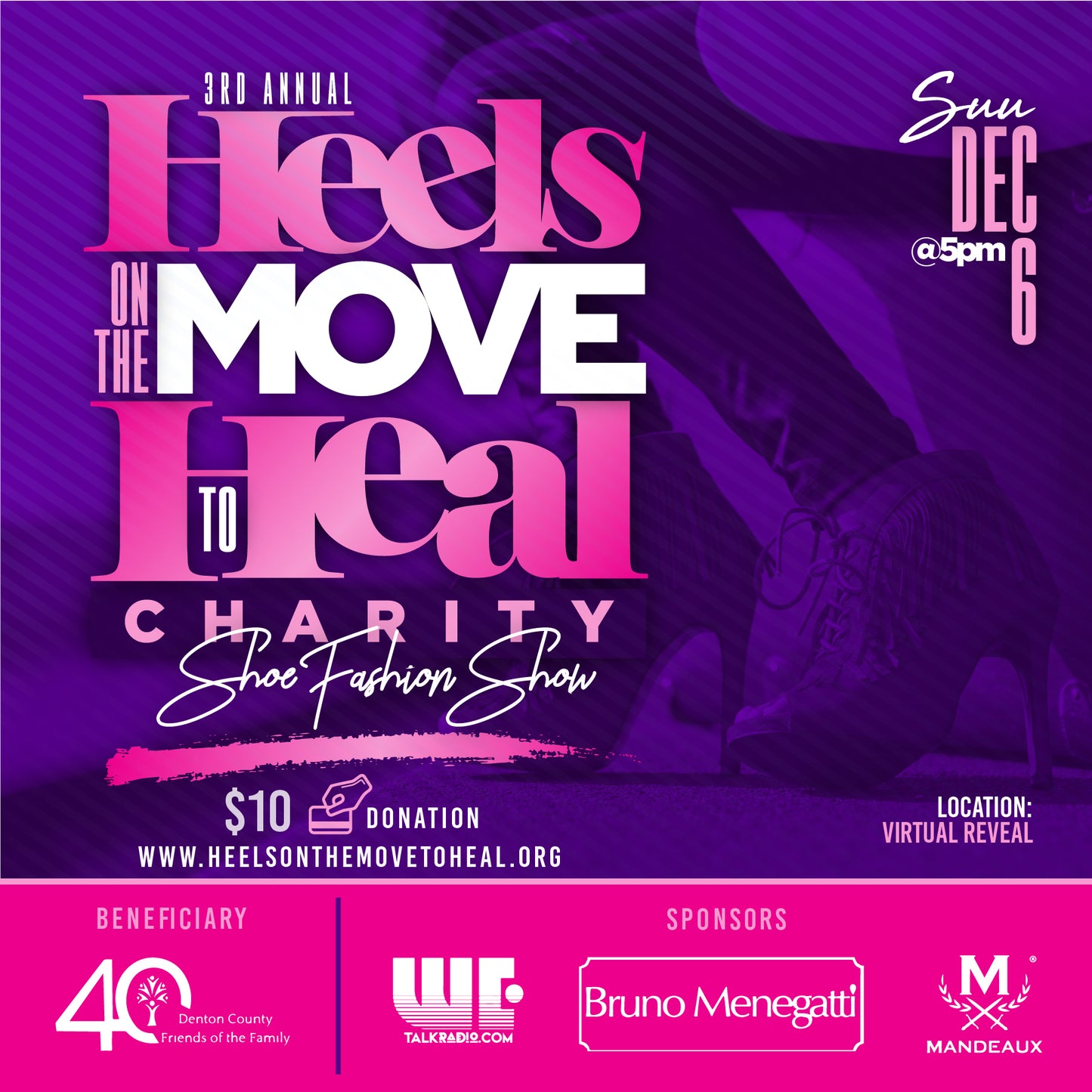 Did you know, on a typical day, there are more than 20,000 phone calls placed to domestic violence hotlines nationwide? 
Did you know, 1 in 3 women and 1 in 4 men have experienced some form of physical violence by an intimate partner? 
They're staggering facts, but they're very real and come directly from the The National Coalition Against Domestic Violence (NCADV) fact sheet.
As a proud Pledge 1% member, Mandeaux is extremely honored to be the first men's shoe line to partner with Heels on the Move To Heal. The non-profit organization in Dallas, Texas strives to bring awareness to domestic abuse & sexual assault while empowering and supporting survivors. For the past 3 years, the organization has held a shoe fashion show.  This year, Mandeaux is proudly donating thousands of dollars worth of handcrafted dress shoes to lend a helping "heel." 
On December 6, 2020, Mandeaux's luxury shoe line will strut down the runway, with each step representing our shared commitment to helping bring awareness to domestic violence. We are grateful to be a part of such a worthy cause, and hope it inspires others to do the same.
Click here to learn more about Heels on the Move To Heal and connect with them on Facebook. This years shoe fashion show is virtual due to the coronavirus pandemic, but you can rest assured, the Mandeaux Team will be tuned in to show support.