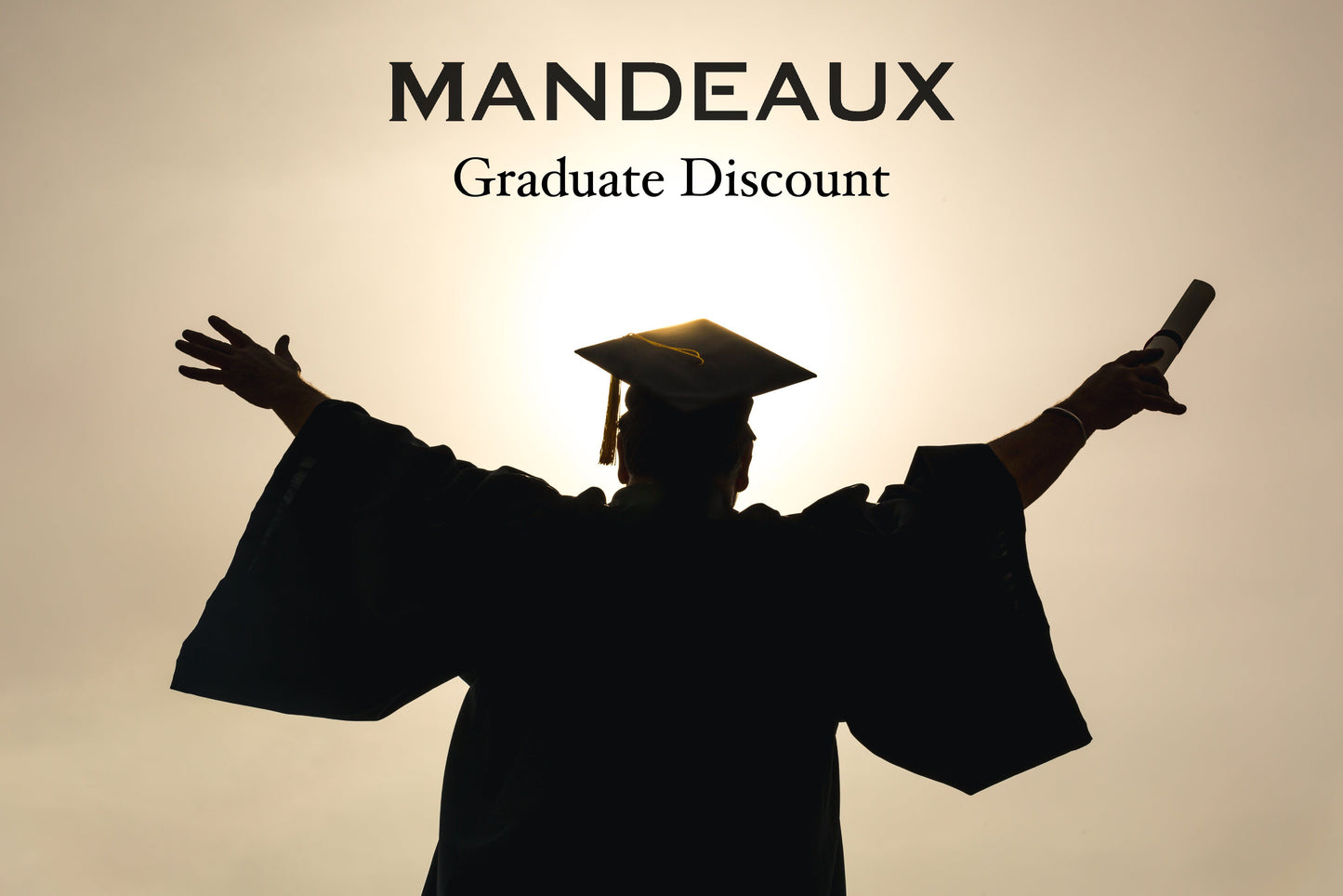 For years it has been said that knowledge is power. At Mandeaux we believe the application of knowledge is power. Mandeaux is a family owned business started by our Founder, Aaron Sharp. Mandeaux makes every effort to contribute positively to society while providing exquisite footwear designed to last.
We want to continue to be a leader in placing others first. With that said, Mandeaux is proud to announce the Mandeaux Graduate Discount! While Mandeaux rarely discounts its products; rewarding students for completing their education is important to us. Until further notice, we will offer a $50 discount to recent high school and college graduates.
A recent graduate, as defined by us, is someone who completed school within the last 45 calendar days. College students can send their transcript to sales@mandeaux.com from their school e-mail address. No personal e-mail addresses will be accepted. A unique discount code will be generated and sent back once it has been verified the student has completed their degree(s) within the past 45 calendar days.
Recent high school graduates can send a photograph of their diploma to sales@mandeaux.com in order to receive their $50 discount code. All discount codes are single use and good for 1 pair of Mandeaux shoes.
The discount codes expire 30 days after issuance.
Congratulations to all the recent and future graduates! We are excited to be able to offer this bit of relief as a reward for all your hard work. Continue to be a lifelong learner, and a positive impact wherever your journey takes you. We want you to feel confident stepping into any room and making a great first impression. Good shoes take you good places, and you might as well go in style. Class should never be optional. It's Mandeaux.