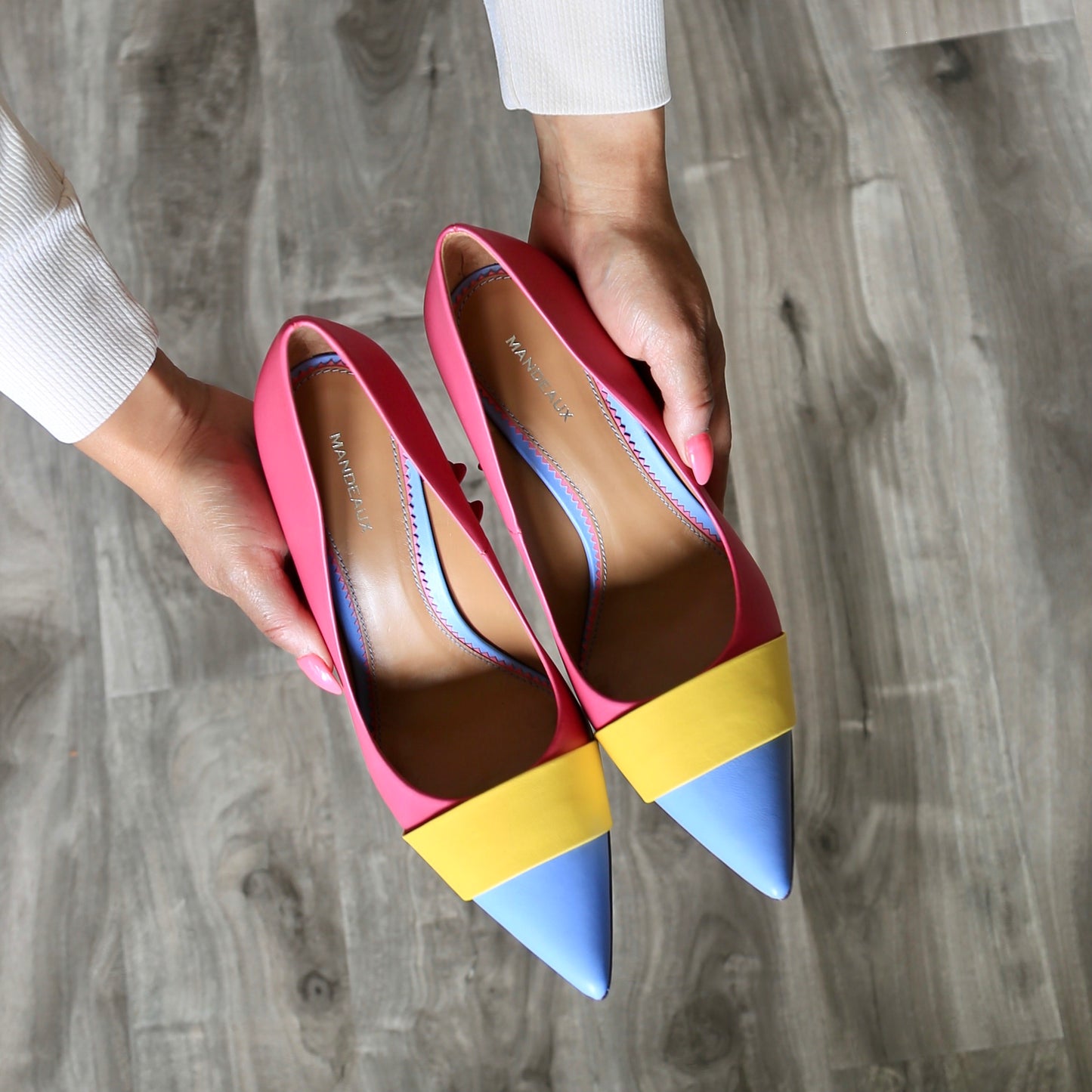 There have been many studies over the decades that have sought to answer the question, "Why are women in high heels seen as sexier than women that wear flats?" In short, the studies found that heels give the wearer a 20-30% lift to their butt, the wearer takes more frequent and shorter steps (which is perceived as more feminine), and heels give the perception of a smaller foot and longer legs while tilting the hips slightly.
At Mandeaux®, we want women to feel confident in whatever they step out in. Let us help you put your best foot forward so you can not only look your best, but feel your best. We're proud and excited to announce our very first women's heel, the Mandeaux® Lola.
The upper is comprised of Nappa leather, and it's masterfully handcrafted by our Spanish Artisans. As with most luxury heels, the sole is all leather. The heels are leather lined for comfort, and they sport a 4" stiletto heel. The Lola also features a yellow Nappa leather vamp strap to complete the trio of color on these luxurious pumps. 
The Mandeaux® Lola is now available for purchase only at Mandeaux.com
Everyone is different and has their own unique style. So while the Lola may not be for everyone, we customize! Whether you want a plain black 3" heel for the office or wherever your work may take you, or a red patent leather 4" stiletto with a gold ankle chain to be the cornerstone of your outfit for date night. We have you covered!
Contact a Mandeaux® Representative today to begin the process of owning your own custom Mandeaux® heels.
Here are some of the things that can be customized:
Heel Height (3" or 4")
Heel Width (stiletto or Cuban)
Materials (Nappa leather, Italian suede, patent leather)
Accessories (bow on the toe, notch by the ankle, ankle strap, ankle chain, thick ankle chain, vamp strap, straps up the legs)
We are constantly researching and developing new features for our Mandeaux® Family. Make sure you're subscribed to our emails so you can be the first to know when new drops happen!
Thank you so much for all the continued support, and we look forward to hearing from you soon!
-The Mandeaux® Team