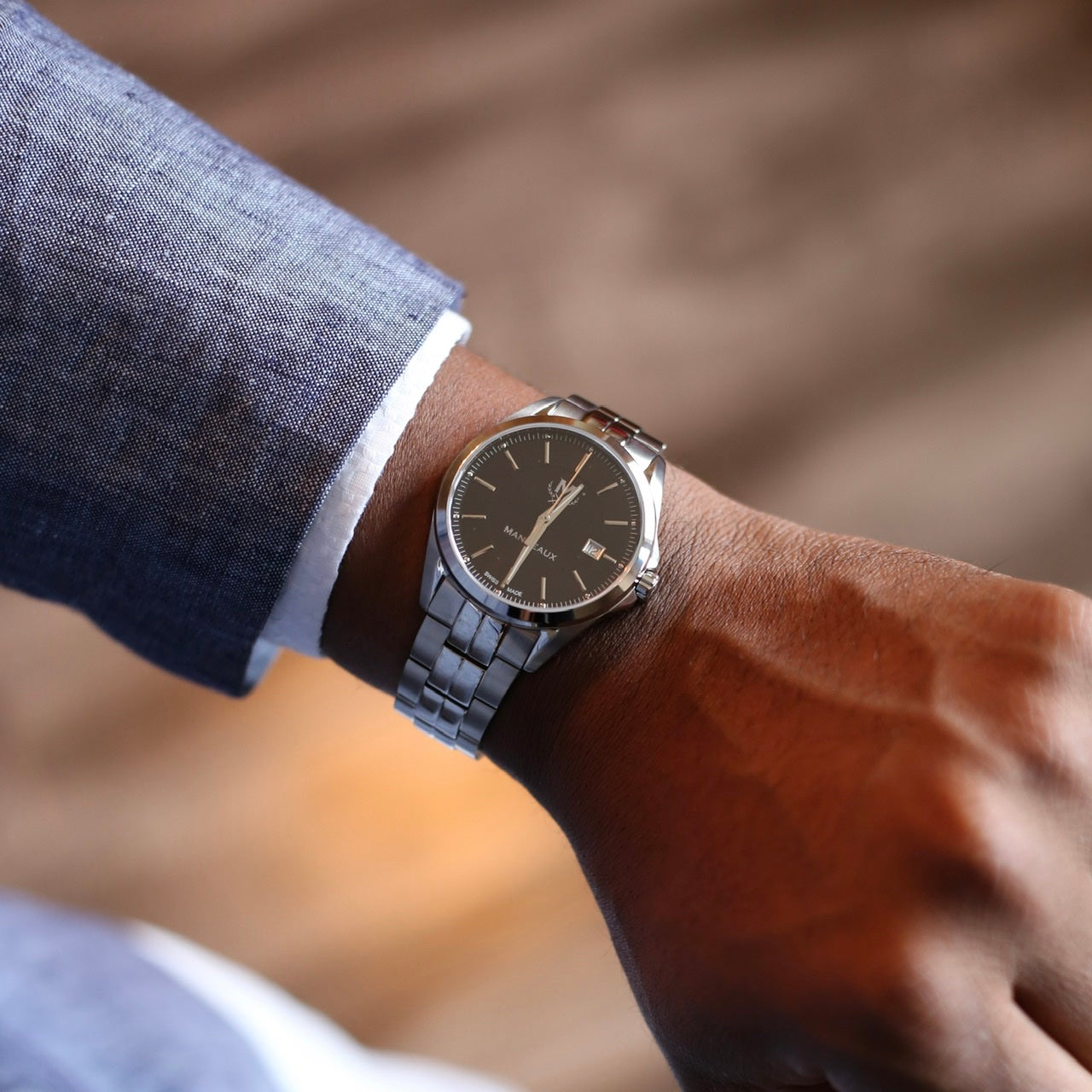 Just three short years ago, we were simply a newly formed men's luxury shoe line. It was an easy response for me when people asked, "What do you do?" Recently I've found that I can no longer reply to that question with, "I own Mandeaux, and we make long-lasting shoes to help the leaders of the world step up and over would-be obstacles." Our offerings have expanded much further than that.
Many women wrote us, inquiring when we'd offer beautiful footwear for them. There's a reason many larger brands take a while to add women's shoes to their lineup. It's expensive! Despite being a small family-owned business, I spent days figuring out how to appease the women in our Mandeaux family.
This was the birth of Lady Mandeaux. We started offering women's footwear, and in my humble opinion, we have given them the same big smiles as the men when they receive our shoes. We made another big jump when we noticed that most of our clients were hard-working business professionals constantly on the go. With the pandemic, coffee shops saw a steep decline in customers.
Instead, more people were ordering specialty coffee than ever before and brewing it at home. The opportunity to offer our family the highest quality specialty coffee from micro farms worldwide was right in front of our faces, so we had to respond. Mandeaux Luxury Coffee is specialty-grade single-origin coffee that is only roasted once it's ordered, ensuring you have the freshest bag of coffee without roasting it yourself. We also have a few blends and naturally flavored coffee in our lineup that is delicious.
To sweeten the deal, we make sure shipping is free on our coffee, and we offer subscriptions that provide additional savings monthly. As you can see, we've been swamped, and we're no longer just a shoe line. We're a purveyor of finer things. While we emphasize high-quality footwear being the anchor of your outfit, other things can be done to enhance your look, which ultimately translates to you feeling your best.
For this reason, I'm beyond pleased to announce the Mandeaux Auteaux. The Auteaux is our brand-new automatic luxury timepiece that perfectly solves your watch problems. If you're anything like me, I love my Apple Watch and wear it often. The tech it provides is so convenient, but it distracts me with notifications and extras. In such a tech-based world, it's nice to disconnect every now and then and focus more on people; especially the people right in front of you.
Additionally, a smart watch isn't exactly what you want to show up wearing at a business event, or anything where first impressions will count a bit more than usual. You also don't want to have a bare wrist because there's an implication that you don't care about time or punctuality. A 2015 study in the UK actually provided results that suggest "watch wearers are more conscientious and punctual" than non-watch wearers.
With that said, I'm a huge fan of having an automatic timepiece because of it's mechanical intricacy. It doesn't require a battery, but like our footwear, requires appropriate maintenance. In the case of a watch, every 4-5 years is good to ensure everything is well oiled and continues to operate the way it was intended to. For some, a nice watch tells a story about your socioeconomic status. It can let others know you're successful without using any words. It can also become an heirloom that is passed down to the next generation.
The idea that the Auteaux can be any of that for just one person was enough for me to start and finish this project. I can't wait for you or your loved one to hold this useful piece of art in your hands. I chose to have the Auteaux made in the watch mecca of the world, Switzerland. The heritage behind Swiss-made speaks for itself. The Swiss have a reputation and powerful legacy of high-quality craftsmanship and outstanding performance.
I am so excited for this release, and I want to share this moment with as many people as possible. The stainless steel case and bracelet make this watch durable and reliable, yet elegant for a formal setting. A Swiss-made luxury timepiece doesn't have to cost as much as a car or house.
It's time for a change…