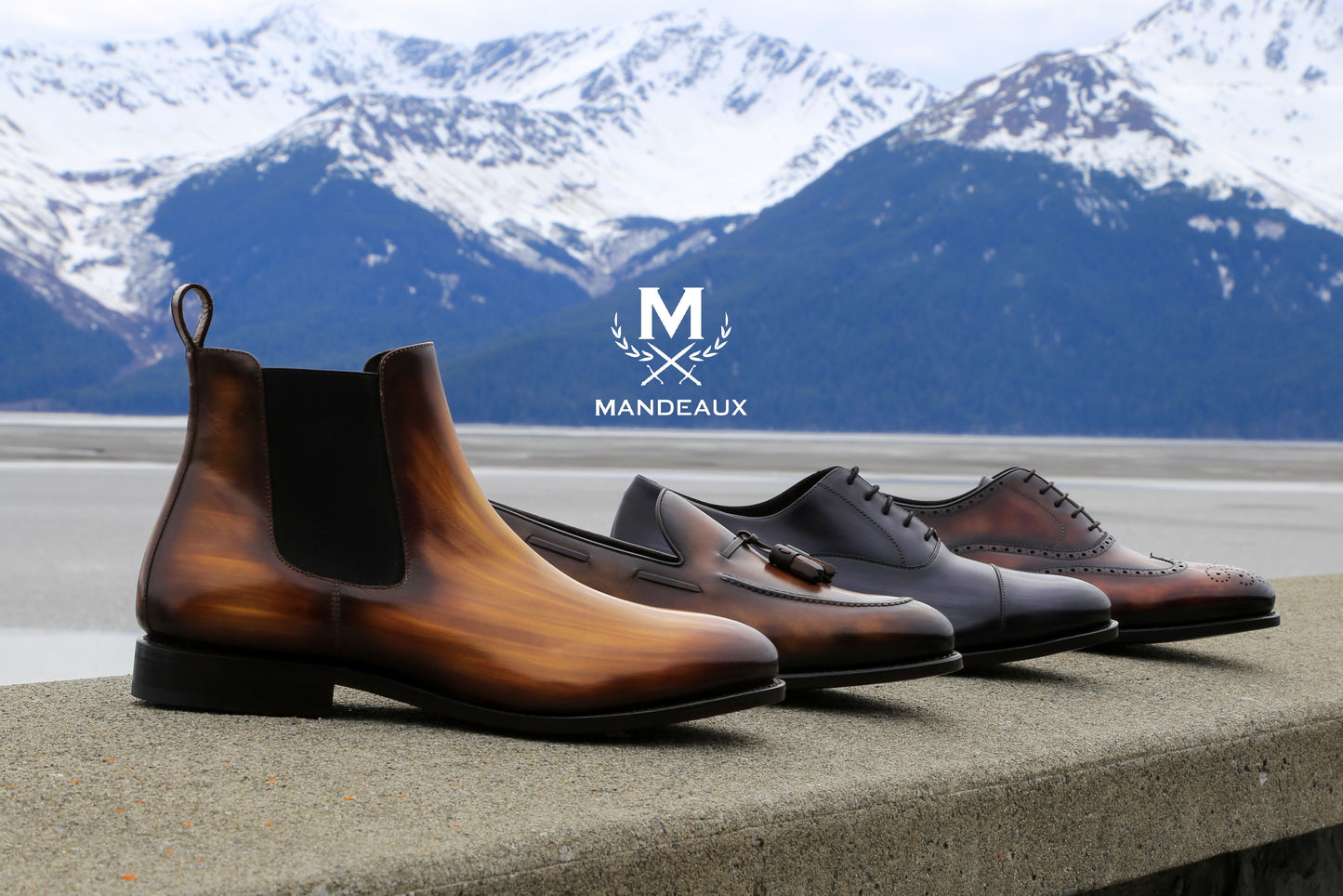 In the wake of retail powerhouse Nordstrom closing its doors in Anchorage Alaska, a new luxury shoe line has emerged. The line is Mandeaux, pronounced (Man-doh), and it is making big waves across the fashion scene.
Mandeaux is a direct to consumer brand that handcrafts its shoes in Spain. Mandeaux Owner, Aaron Sharp, says his motivation for launching the brand was to make luxury shoes more affordable, while giving back to those in need. While many companies fail to adopt and implement a customer centric philosophy, Mandeaux is doing the opposite.
Mandeaux solidified a partnership with QuadPay, giving clients the option to pay for products in 4 interest-free payments over a 6-week period. They have also partnered with Shopping Gives, which is a platform that allows Mandeaux to donate a portion of its proceeds to charity seamlessly with no additional costs to consumers. 
Mandeaux currently features the Living Through Giving foundation (#HashtagLunchbag) as its default charity, but allows for clients to change the charity Mandeaux donates to, prior to check out. A pledge of at least 1% of shoe sales was made by Mandeaux, earning them membership to Pledge 1%, joining the likes of companies like Yelp and DocuSign.
The direct to consumer model reduces costs by cutting out the retailer, effectively delivering higher quality products at reduced prices. Mandeaux is definitely a company to continue watching. While they specialize in men's dress shoes and boots, Mandeaux has indicated that expansion is on the horizon. Mandeaux is an online luxury boutique headquartered in Anchorage, Alaska. They ship handcrafted made-to-order luxury men's dress shoes and boots direct to their clients from its factories in Spain.
Mandeaux also seeks to fill the void where men with larger or wider feet than normal are often left unserved. Dress shoes and boots are offered in US sizes 5-17 (and their EU, UK, JP equivalents), as well as D and EE widths.
So, if you've been in the market for trying out a new affordable luxury brand, why not give Mandeaux a try?
Any inquiries should be directed to sales@mandeaux.com.