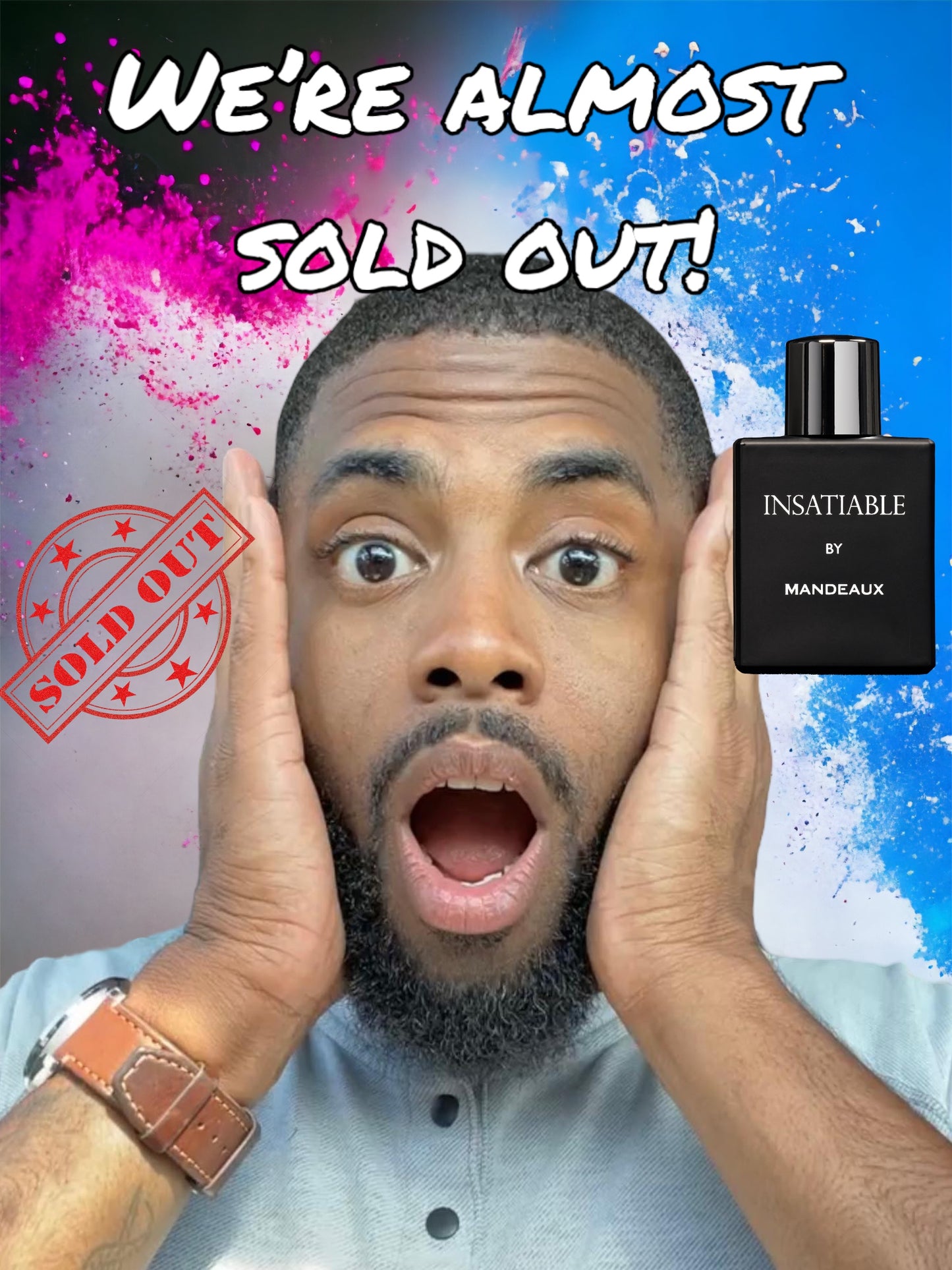 In the ever-evolving world of fragrance, it is rare to witness a scent that captivates hearts and leaves a lasting impression. Insatiable, the latest niche fragrance from Mandeaux, has achieved just that. With its intoxicating aroma and exquisite craftsmanship, this fragrance has intrigued the fragrance community. Currently only available in the United States, inventory is dangerously low. In this blog post, we explore the early success of Insatiable75 and the imminent waitlist that awaits those longing to experience its alluring essence.
Insatiable made its grand debut in the United States just a few weeks ago. Crafted with meticulous attention to detail, this fragrance represents the culmination of Mandeaux's passion for creating unforgettable experiences. From the carefully selected notes to the harmonious blend, Mandeaux designed Insatiable to evoke desire and ignite the senses.
The response to Insatiable has been nothing short of extraordinary. Its seductive allure and captivating aura have resonated deeply with fragrance enthusiasts, spreading like wildfire through word of mouth and social media. The demand for Insatiable has surpassed all expectations, creating an overwhelming rush to secure this coveted fragrance.
As Insatiable continues to garner praise and adoration, it now stands on the precipice of being completely sold out. The popularity of this fragrance has far surpassed initial projections, leaving only a few bottles remaining. The countdown has begun, and those who have yet to obtain a bottle of Insatiable must act swiftly before this gem vanishes from the market.
Once Insatiable sells out, Mandeaux will initiate a waitlist for those yearning to experience its intoxicating aroma. With an estimated waiting time of 2-6 months, eager fragrance enthusiasts will have the opportunity to secure their place in line by placing their order, knowing their patience will be rewarded with the long-awaited arrival of their coveted bottle.
As the availability of Insatiable dwindles, the time to act is now. Don't miss the chance to immerse yourself in the world of desire and sensuality that Insatiable offers. Whether you're a dedicated fragrance collector, an avid admirer of niche scents, or simply seeking an unforgettable olfactory journey, securing a bottle of Insatiable will be a decision you won't regret.
Insatiable, the newest niche fragrance from Mandeaux, is nearly sold out in just a few weeks of its release. Its alluring essence and undeniable allure have caused a frenzy among fragrance enthusiasts. As the waitlist for this coveted scent looms, it is a testament to Insatiable's unparalleled craftsmanship and captivating experience. Don't miss your chance to indulge in this exquisite fragrance and embark on a journey of desire and sophistication that will leave an everlasting impression.